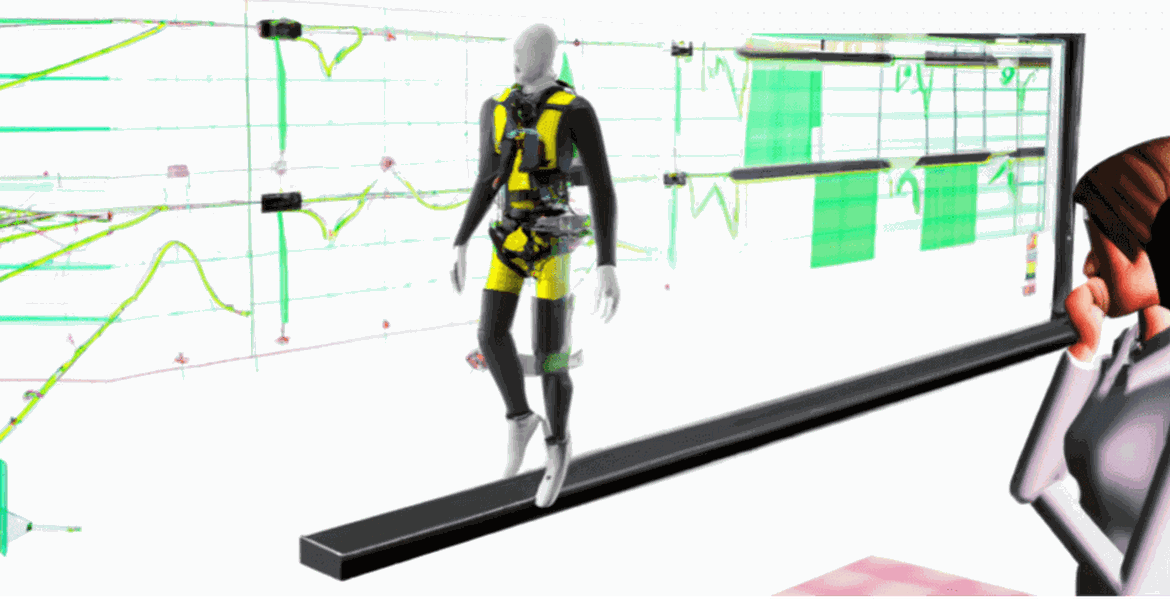 An introduction to Fall detection - The art of measuring falling down
What is fall detection?
Accidents caused by people falling down is a true menace to society. It is also a common trigger for why working professionals as well as elderly people suffer long-term illness, subsequent loss of bodily functions, decreased sense of mobility and independence or at worst even death. By detecting actual falls, as well as predisposed behavior characteristic to potential risk of falling, is considered vital to reduce complications and improve quality of life. Elderly with a history of stroke are considered to be extra prone towards falling in their home and other daily life situations.

The Swedish social welfare board have disseminated in their findings (May 2022) that over 100 000 persons of 65 years or older do fall with the severity that they need to obtain professional healthcare. About 2 000 elderly also die as a direct or indirect consequence of falling each year. In general, about 7 out of 10 who experience a serious fall overall are over 65 years old. [https://www.socialstyrelsen.se/kunskapsstod-och-regler/omraden/aldre/fallolyckor/, Oct 2, 2022].

To fall down in this context means something along the lines of "unintentionally coming to ground, or some lower level" as coined by the famous Kellog working group on fall prevention back in the late 80-ies. There are many ways how a fall can happen, depending on the situation at hand, and we'll soon find out just what it takes to be more specific about it. Professionals working physically with heavy equipment, at great heights and at the proximity of industrial processes like forestry, process industry and transport, statistically belong to fall-prone industry sectors.

In fact, for forest workers in general falling is among the most common cause of injury and death second only to losing control of a vehicle. Falling, rockslides and explosions are also runners-up for the most common cause of death in the workplace in general according to Swedish national statistics. Lone workers in the forest, alongside major roads and in confined spaces are also groups where falling accidents has proven to take its toll, while being in situations where contacting others for help can be difficult. [ Zecevic et al. Defining a fall and reasons for falling: Comparisons among the views of seniors, health care providers, and the research literature. Gerontologist. 2006;46:367–376]


Early work in fall detection
This write-up aims to focus on how to detect when someone falls down, and cover for the main corresponding strategies at hand. In the early days, it was much about wearing special gadgets on the person, initially quite bulky with various wires attached. They would basically detect tilting motions and general orientation of the body part where worn; typically, a waist belt equipped with a mercury switch which closed the circuit when the switch enclosure becomes oriented horizontally, the conductive liquid bridging the gap between the two connections.