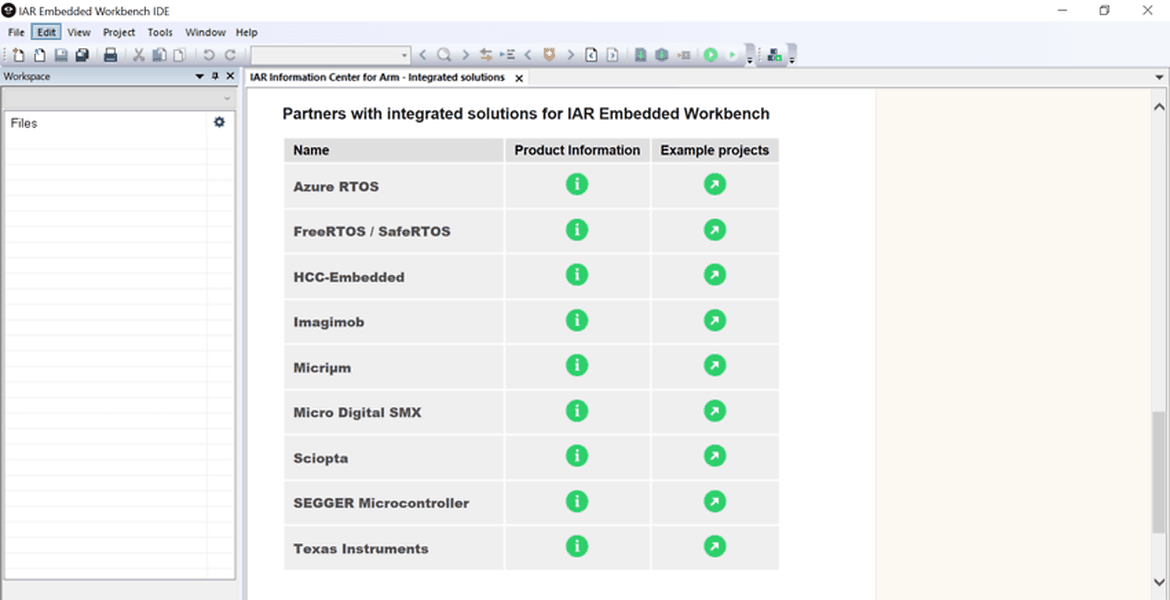 Imagimob AI integration with IAR Embedded Workbench supports Tensorflow models
It's now possible to include Tensorflow AI models in your C-project, thanks to the integration of Imagimob AI in IAR Embedded Workbench.

In the latest release of IAR Embedded Software for Arm, Imagimob is listed as a partner with an integrated solution in the Information Center. This means that IAR Embedded Workbench users can click on a link that takes them to the Imagimob website, where they can download the Imagimob AI software that is configured so that it works well with the IAR software.