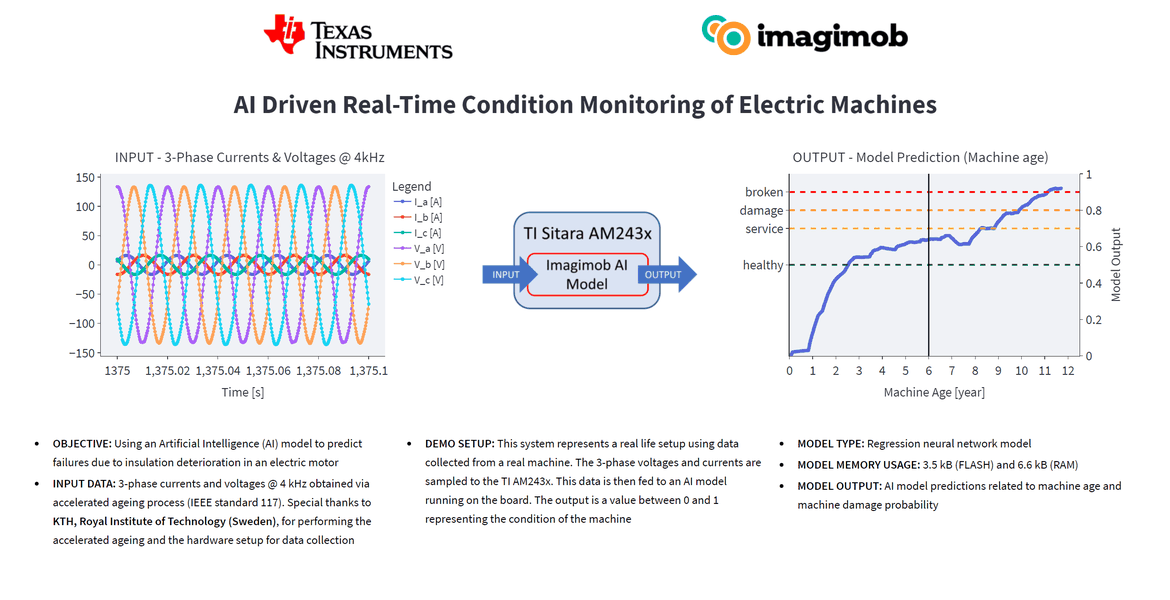 Imagimob condition monitoring AI-demo on Texas Instruments' Sitara AM243X board
Imagimob showcased an AI demo on the Texas Instruments stand at the Electronica trade show in Munich on that were held November 15-17.

It's a live demo showing condition monitoring of electric machines on a TI Sitara AM243X board. The demo shows how an AI model predicts machine damage probability based on 3-phase voltages and currents as input data.

You can download the AI-model and the firmware here.

The Sitara AM243X integrate advanced memory processing capabilities, with the aim of addressing a growing number of industrial applications that require both high performance and richer memory. Applications like industrial robotics need the microcontroller ability for functionality, safety and security, but also enough memory to support functions like real-time processing for precise motor control.