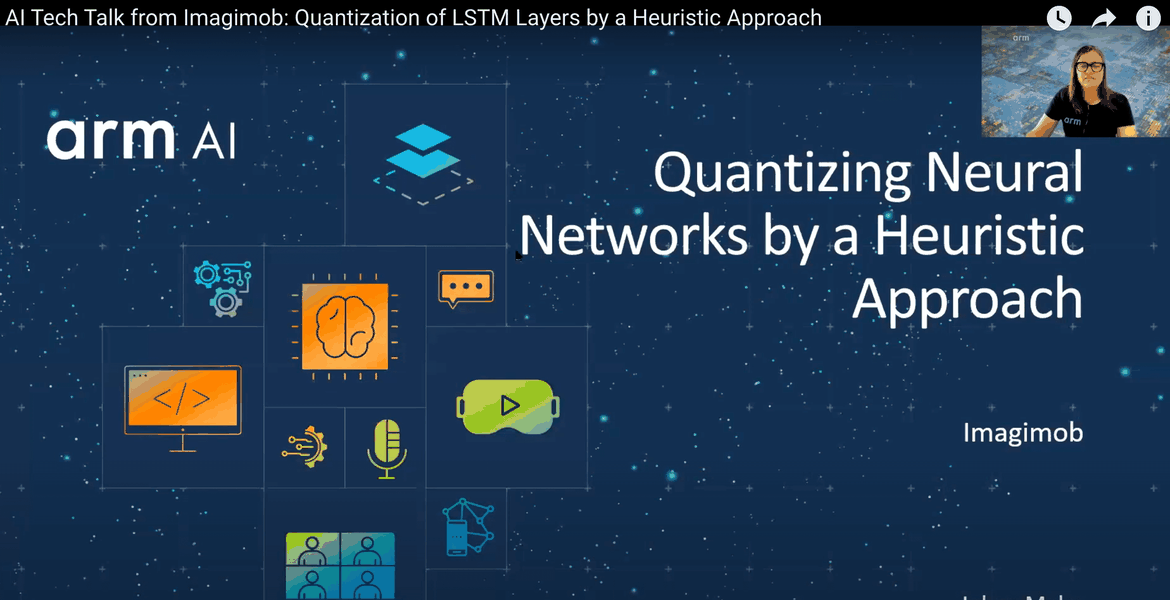 Recorded AI Tech Talk by Imagimob and Arm on April 5th 2022
Johan Malm, PhD and product owner at Imagimob presented at the Arm AI Tech Talks on April 5th.

"Quantization of neural networks is crucial to get good performance on MCUs without FPU, e.g., on Arm M0-M3 cores. LSTM layers are especially difficult to quantize, and support in most frameworks has for a long time been lacking."

You can watch the recorded webinar below.