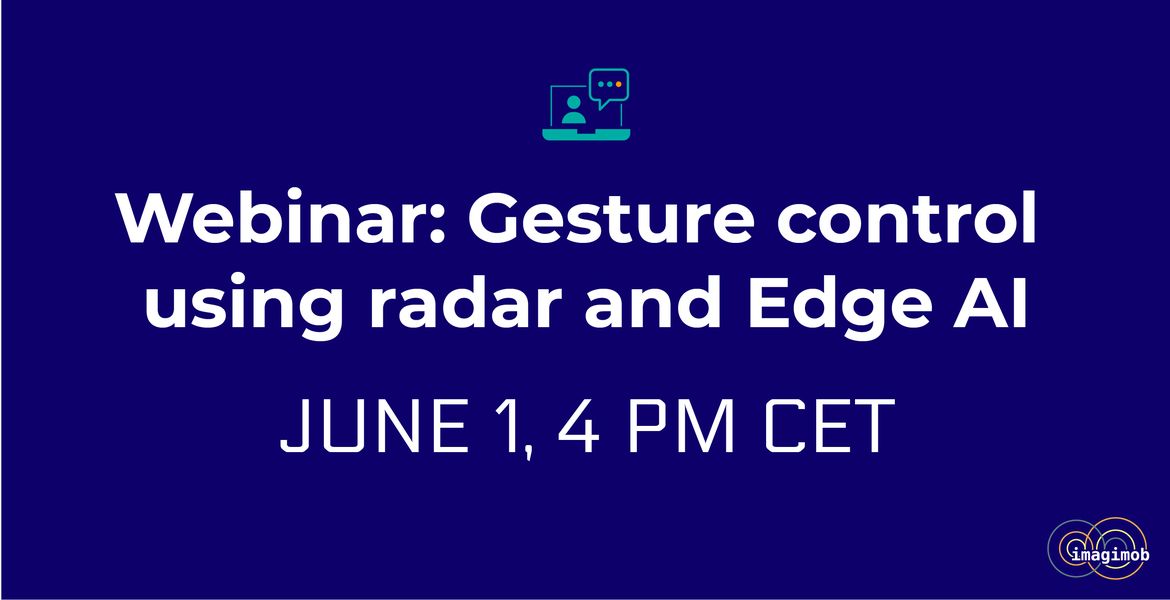 Webinar - Gesture control using radar and Edge AI

Imagimob invites to a webinar where we will demonstrate how easy it is to develop gesture applications based on the Acconeer A1 radar and Imagimob AI. The webinar will demonstrate how you can build a gesture application from scratch, from data collection to live testing on a radar module.


Time: June 1 at 4 PM CET


In this webinar you will get:
An insight in how to use a radar sensor and deep learning to develop gesture applications
An understanding of the benefits with Gesture Content Packs
A hands-on, end-to-end demonstration on how to use Imagimob AI to develop and live-test gesture applications
Your hosts will be Alexander Samuelsson, CTO and co-founder and Sam Al-Attiyah, head of projects and customers.


Get your own radar module
The first 15 people that sign up for and attend the webinar will get an Acconeer XM122+XB122 radar sensor module for free, which means that they can get started with developing gesture applications right away. So signup quickly!