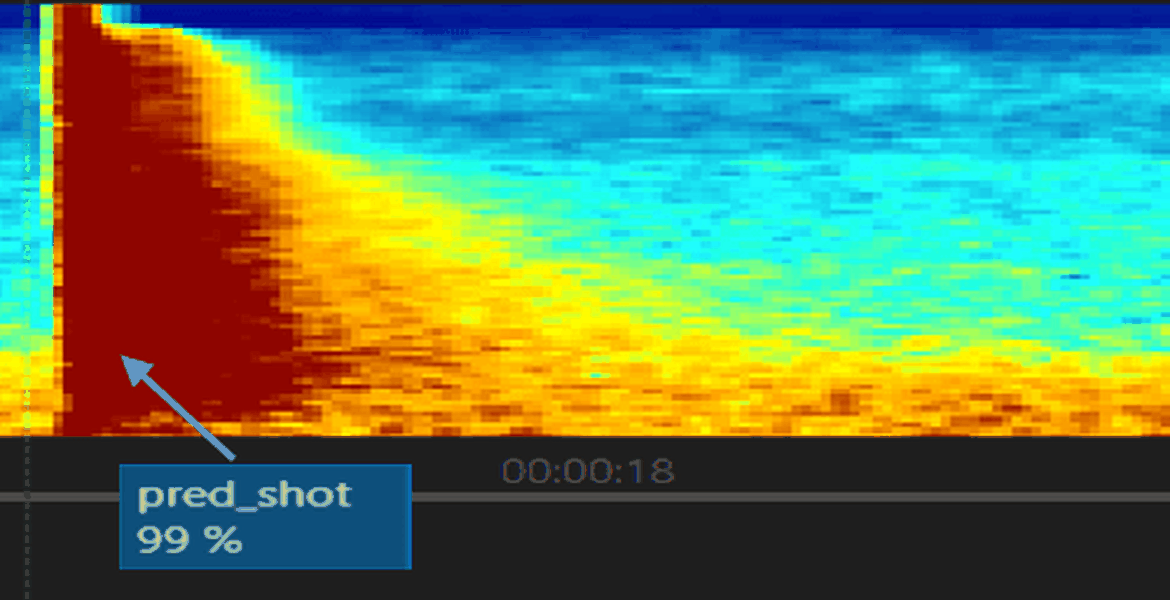 Gunshot detection tinyML model now available on Synaptics AI chip DBM10L
Imagimob has developed a tinyML model for gunshot detection that has been optimised to run on Synaptics' DBM10L AI chip. Detecting gunshots can be of great interest in many kinds of safety and security systems for the home and in public areas.

The AI model has been trained on sounds from 60+ different gun models including handguns and semi-automatic guns. In order to achieve high accuracy, it uses various augmentation techniques, such as mixing with different background locations, simulating different distances, and other techniques. These greatly improve the ability to detect gunshots in real-life or realistic environments.

Other sounds, such as road, wind, forest, ocean noise, carpentry & construction work (jackhammering/hammering etc), conversation (single people & crowds), vehicles, and engines have been used for the augmentation.

The accuracy of the model is 95-97% when operating at 0-25 m distance.

The AI model has been developed using Imagimob's tools and methods for rapid prototyping and productification and is available from today.

Synaptics' DBM10L is an ultra-low-power, small-form-factor, cost-effective artificial intelligence (AI) and machine learning (ML) SoC based on a digital signal processor (DSP) and neural network (NN) engine, both optimised for voice and sensor processing.