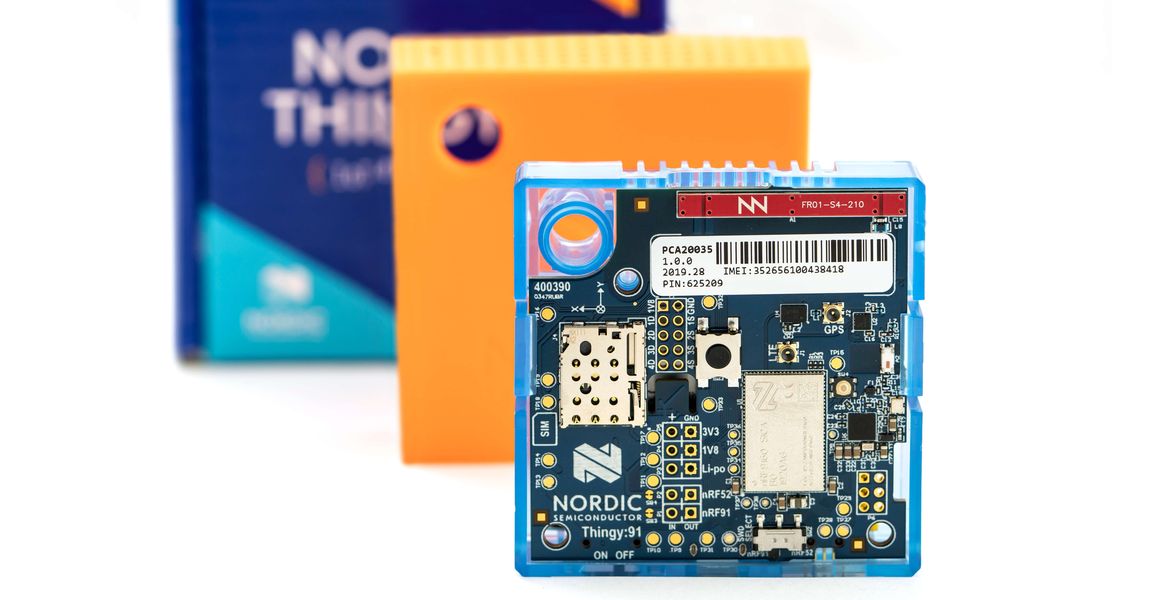 Imagimob announces content pack for Nordic Thingy:91
This content pack will allow Imagimob AI customers to quickly and easily prototype, develop and test new AI-models/applications based on the Nordic Thingy:91.

The content pack includes a pre-trained AI-model that use data from the environmental sensors to recognize if the device is outdoor or indoor.
The Nordic Thingy:91 is an easy-to-use battery-operated prototyping platform for cellular IoT using LTE-M, NB-IoT and GPS. It is ideal for creating Proof-of-Concept (PoC), demos and initial prototypes in your IoT development phase. The cellular communication can be interleaved elegantly with GPS positioning acquisition making it perfect for sophisticated asset-tracking product ideas.
The Nordic Thingy:91 is integrated with Imagimob AI which means that it's easy to collect more data. The following data can be collected: 1) Temperature 2) Humidity 3) Air Pressure 4) Air Quality. By collecting more data, the current AI-model can be improved, and new AI-models/applications can be created.

The content pack includes:
A pretrained AI-model (in h5-format) that recognizes indoor/outdoor
Annotated datasets
Tutorial
Pre-processing blocks that are necessary to generate highly efficient edge-models
Data collection solution – a software that allows for collecting more data from the Nordic Thingy:91 device.
The content pack is available from today.