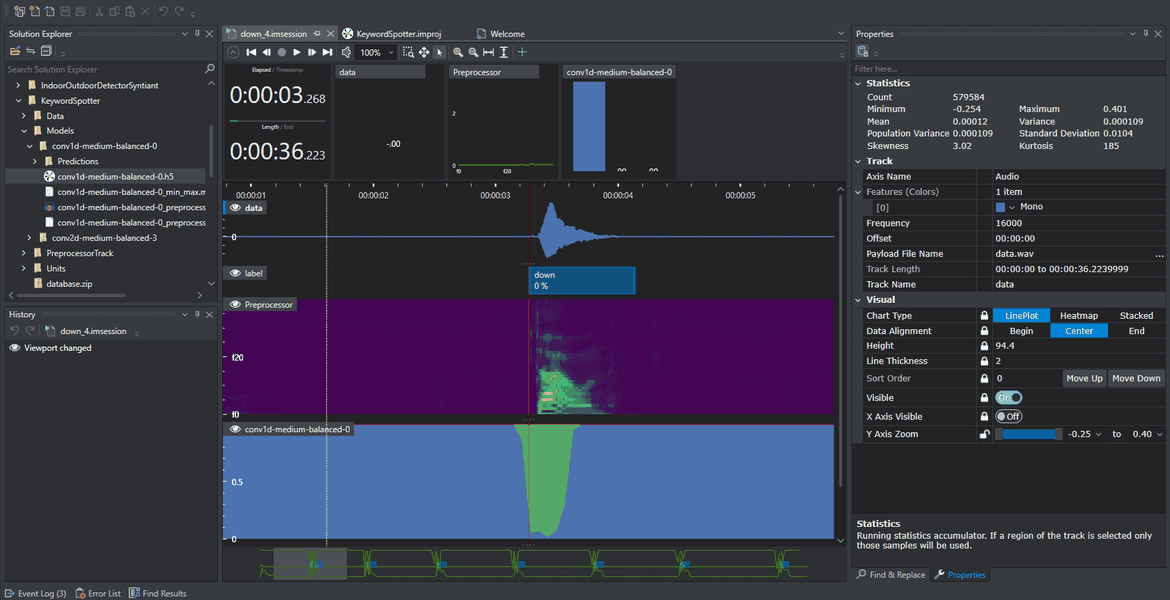 The first professional Edge ML Development Environment is here!
With the latest version of Imagimob AI, we have merged our powerful Edge Machine Learning platform with a fully-fledged IDE.
You now have everything that you would expect from a professional IDE, like powerful tab-management, document docking, syntax highlighting, find-and-replace functionality and so on. You will also find that the UX is much more responsive and visually appealing.
On top of this we have put a lot of effort into improving the data visualization in the timeline view. There are more visualization and plotting options paired with more customization options. You can reorder your tracks, and zoom in more ways than before. And you will also find that rendering and playing back your data is a lot smoother thanks to a more than 10x improvement in rendering speed.
It doesn't stop there.
We have made a complete redesign of the AutoML functionality, which now allows you to create even more powerful model architectures, while giving you a more structured approach to finding the best model.
If you are already a model building expert you will find that it is also easier to build your own models from scratch, as you can clone models and adjust your settings more easily. Or why not start with the blank canvas of an empty model that you define layer by layer yourself.
We hope that you enjoy this release as much as we do.
We're looking forward to seeing what you create with it!

Get it here: https://account.imagimob.com/