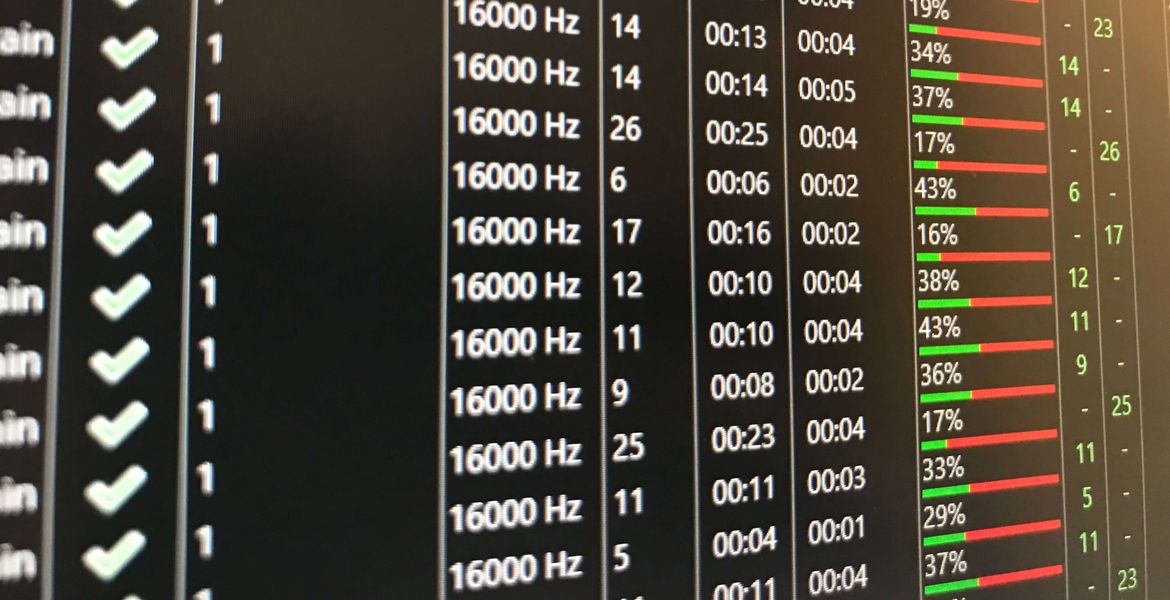 Imagimob AI 2.7

Summer is approaching and with it comes a new release of Imagimob AI. And in this release we have focused on improving the support for audio applications.

Audio classification is possibly the most exciting area for Edge AI. Imagine being able to classify audio, in real time, on tiny, battery-powered devices. With this version of Imagimob AI you can build such applications as a single developer in a very limited timeframe.
What used to take a large multi-diciplinary team years to build, is now at your fingertips, ready for you to explore. Import your audio data and build tiny machine learning models to classify different sounds, sound environments, detect keywords or anything you can imagine.
The improvements that we made to enable working with high-frequency sound data also applies to any other high-frequency sensor data. You will notice that working with larger sessions is a bit smoother, that training is faster and that the workflow has improved.
We have also improved the data verification to spot errors in the data before annotation and training has started. This will save you alot of time, and improve the accuracy of the AI applications you develop.
As always we are looking forward to see what you will create with this new release. Install it, explore, and let us know what you create.

Improvements
Improved support for audio data and audio models

Verifying frequency consistency in project

Improved support for radar data and radar models

Updated radar gesture project

Workflow improvements

Enforced consistent data dimensionality in project
Improved progress reporting in AI Training Service
Improved error and status messages in AI Training Service

Performance improvements

Faster training (increased sampling performance)
Support for training of larger datasets (up to 20GB

Misc UI improvements
New features
Display/playback/training with audio data (8/16-bit, Wave-format)
Visualize label strategy effect on data
Build models on the commandline! (Easy integration with any CI pipeline)
Display frequency of audio data in session view
Display dimensionality of all data types in session view
Tooltip dialog
Bug fixes
Early stopping when AI Training Service would run out of memory
Crash on max zoom level
Crash on high zoom level with large labels on timeline
Reduced memory consumption of AI Training Service
Fix out-of-memory when uploading datasets larger than 2GB
Misc bug-fixes