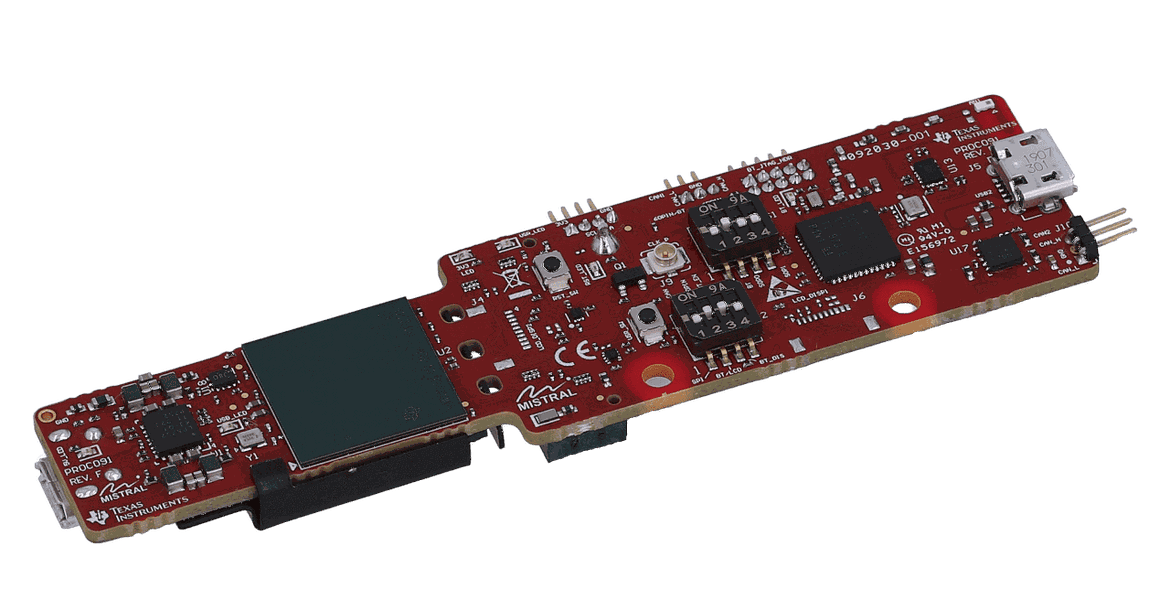 Imagimob announces content pack for Texas Instruments mmWave Radar sensors IWR6843AOP and AWR6843AOP
This content pack will allow developers using Imagimob AI to quickly and easily prototype, develop and test a range of machine learning applications (tinyML) based on Texas Instruments' mmWave radar sensor.

The Texas Instruments IWR6843AOP and AWR6843AOP are single-chip 60-GHz to 64-GHz radar sensors integrating DSP, MCU and radar accelerator for automotive and industrial applications.

The radar sensor is integrated with Imagimob Capture Server which means that it's easy to collect more data. By collecting more data, the current AI-model can be improved, and new AI-models/applications can be created.


The content pack includes:
Trained AI-model (in h5-format) for gesture recognition
Annotated datasets with metadata (video) for gesture recognition
Pre-processing blocks necessary to generate highly performing & efficient edge-models
Capture server with full support for capturing multipoint data
Python-script that allows for live testing of applications on a PC
The content pack is available from today.

In the next release of Imagimob AI (release date: October 22), the content pack can easily be downloaded from within Imagimob Studio.
Learn more about the IWR6843AOP and AWR6843AOP radar sensors here:

https://www.ti.com/product/IWR6843AOP

https://www.ti.com/product/AWR6843AOP